Click here to read the Anti-Poverty week article.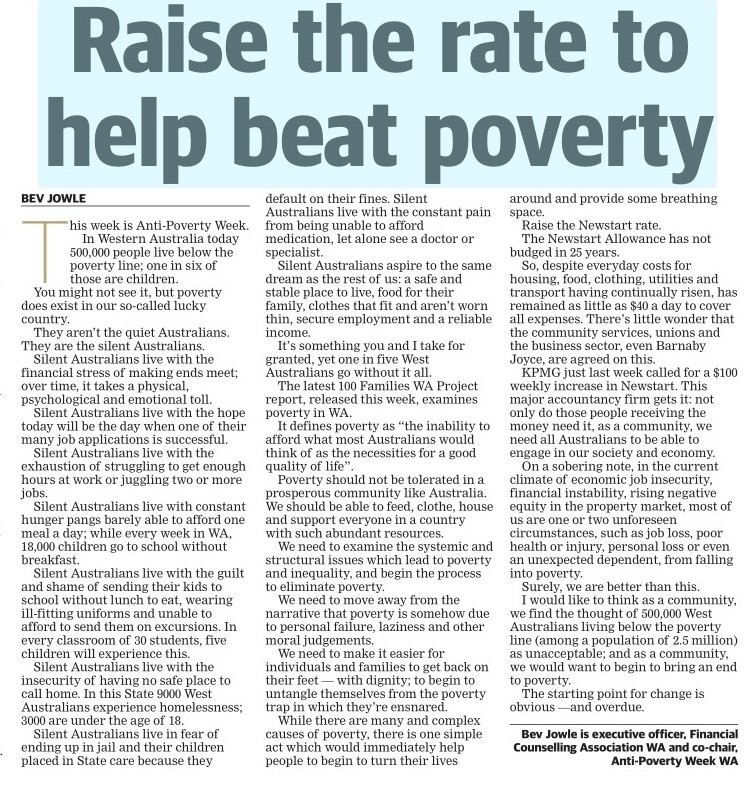 phys.org, Friday 7 June 2019
Two-thirds of disadvantaged families struggle to feed their children a balanced meal because they can't afford to, according to a study led by The University of Western Australia.
The 100 Families WA study, which aims to understand disadvantage and poverty, found around 80 percent of disadvantaged households did not have stable access to food that met their nutritional requirements.
Read the full article here.
Pro Bono Australia, Friday 7 June 2019
More than 80 per cent of disadvantaged families in Perth cannot afford to buy healthy food for their children, new research shows.
The survey of 400 Perth families receiving support from a community services agency found 17 per cent of parents regularly went without food for an entire day because they didn't have enough money, while 13 per cent of kids were forced to skip meals.
Read full article here.