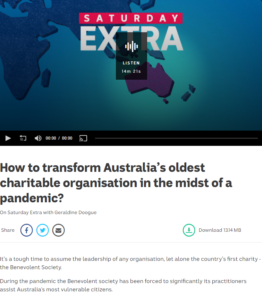 Thanks to Lin Hatfield-Dodds, CEO The Benevolent Society for highlighting on ABC Radio National,100 Families WA efforts in the west to convert knowledge into action.
When discussing collaboration and leadership, Lin said:
"In the face of complexity you can be as clever as you like but the only thing that's gonna help humans solve complex, wicked problems is collaboration. And that is collaboration across organisations and across sectors".
As Lin rightly points out, "there is a gap between the knowing and the doing". 100 Families WA aims to help close this gap over the next 12 months and drive knowledge into the places its needs to be and work with the people who can help create change.